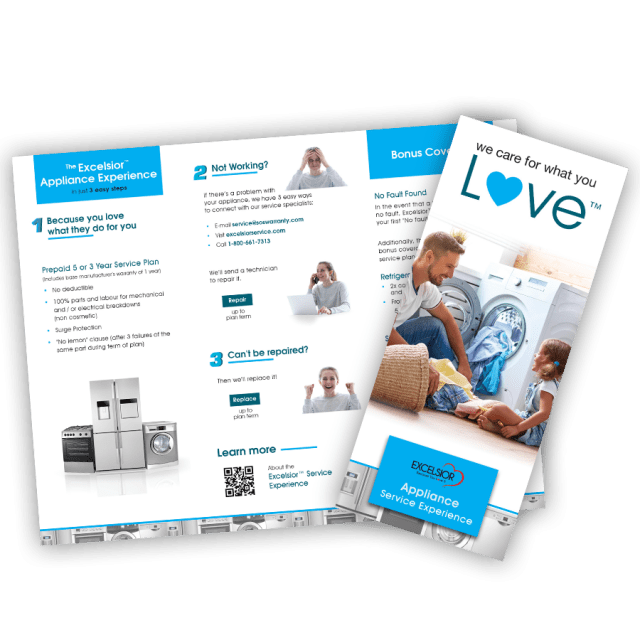 Excelsior Appliance Service Experience
Because you love what they do for you! The Excelsior Appliance Service Experience gives consumers the peace of mind in knowing their new appliance will function properly. They have the choice in protection and coverage on almost every appliance in the home. It's the ultimate choice for risk-free living with quick, easy access to service if needed with real value and affordable pricing!
The 3 year or 5 year Service Plan covers all brands, and gives the consumer:
No deductible to pay
100% parts and labour for mechanical and/ or electrical breakdowns (non-cosmetic)
Surge protection
No Lemon Clause (after 3 failures of the same component during the term of plan)
Unlimited service calls up to the value of the original purchase price of the appliance
Plus BONUS coverages!